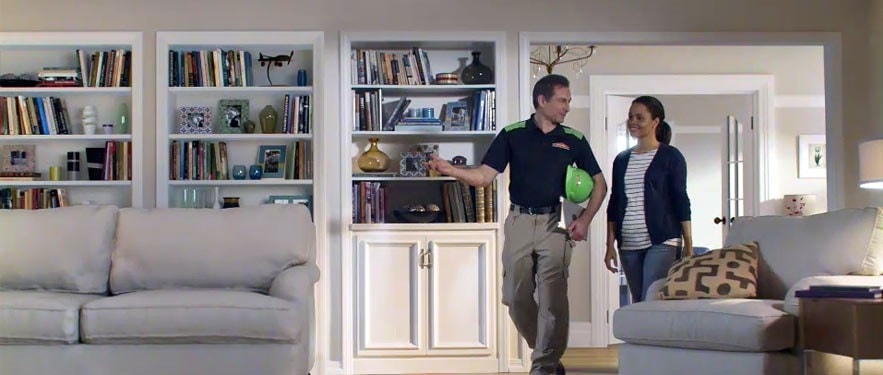 Mold Damage Emergency Tips
What you can do until help arrives
Water Tips  |  Fire Tips   |  Biohazard Tips   |  Mold Tips
Mold can grow in any geographic location and the Fairfield County area is no exception. The staff at our Brookfield office regularly takes calls from home and business owners who suspect they might have a mold infestation. Mold can occur for a variety reasons however we find that the number one factor that contributes to mold growth is high moisture levels. In Connecticut, this might be due to a damp basement, leaky attic or a dripping pipe under a sink. Mold can grow quickly (within 48 hours) and is also commonly found when a water damage event is not restored quickly or professionally. For example, you may have had flooding in your basement that you are not aware of. When you do discover it a few days later, you might be surprised that there is already mold growing. We also see this quite frequently with ice dams, as well. Because the attic space is not visited frequently, by the time the water damage has been discovered, it is often accompanied by mold.
Have a Mold Problem?
Call Us Today – (203) 743-5362
If you have a mold problem in your home or business, consider the following facts:
Significant mold growth can occur in 48-72 hours.
Mold may present a greater risk to children, the elderly, and anyone with respiratory problems.
A strong, musty odor may indicate hidden mold behind drywall or under carpeting.
What to Do:
Stay out of affected areas.
Turn off the HVAC system and fans.
Contact SERVPRO of Newtown and Southern Litchfield County for mold remediation services.
What Not to Do:
Don't touch or disturb the mold.
Don't blow air across any surfaces with visible or suspected mold growth.
Don't attempt to dry the area yourself.
Don't spray bleach or other disinfectants on the mold.
Mold Remediation Services
If you suspect that your home or business has a mold problem, SERVPRO of Newtown and Southern Litchfield County has the training, equipment, and expertise to handle the situation.
We are proud to serve our local communities:
Brookfield
New Milford
Newtown
Bethel
Washington
Sherman
New Fairfield
Roxbury
Bridgewater
Woodbury