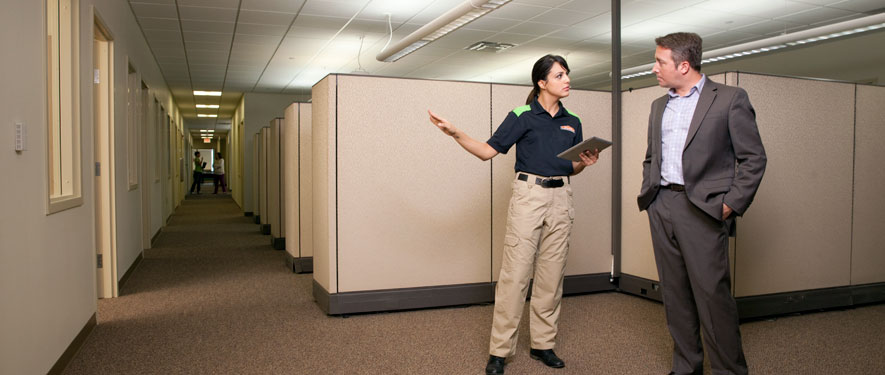 Commercial Cleaning Services
Many Fairfield County businesses do not have a professional cleaning crew on their staff. Dedicated employees help clean up your restaurant or office space on a regular basis and do a pretty good job of keeping things clean. However, most businesses are unable to keep up with the demands that high traffic buildings require.
This is true especially during the winter and early spring in Connecticut. Snow, salt and mud are constantly being dragged in by customers and employees, leaving your carpeting and floors pretty dingy. Your waiting room is busy and quickly shows the signs of being heavily used – stained upholstered furniture, matted carpeting and dirt in hard to reach places. SERVPRO of Newtown and Southern Litchfield County provides deep cleaning services that will make your office space bright again. We offer deep cleaning for restaurants – removing the grease and grime that quickly accumulates on the appliances, walls, ceilings and floors in Newtown area restaurants. And if your business looks great however you are concerned about the air quality, call us to schedule a duct cleaning.
Have Questions? Call Today – (203) 743-5362
Specialty Cleaning Services
SERVPRO of Newtown and Southern Litchfield County offers cleaning services ranging from cleaning restaurant hoods to removing biohazard contaminants. We have the specialized training and products to get your property back to business. Our cleaning services include the following: